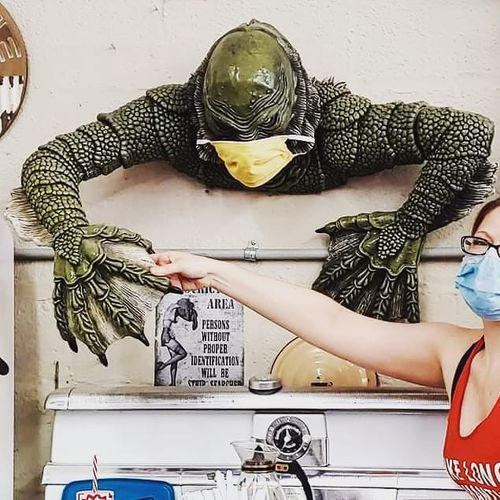 Compassion For Health
We are currently asking that if you are browsing around the shop or placing an order at the counter that you be courteous to all people's health to please wear a mask and keep a safe distance in these uncertain times. If you prefer to remain mask free we are more than happy to give table service or serve you in our outdoor seating area. We can also do call ahead curbside service upon request! Just call 615.516.7001  
Sheyegirl Coffee shop featured in music video...
Sheyegirl Coffee Co is always happy to be a place that artists and musicians gravitate to! We were asked last fall/winter by Glen Templeton if he could shoot some of his music video here at the shop and I was happy to say yes! To say the shop and Cheatham County got some screen time is an understatement. Check out the video. You MIGHT recognize your favorite coffee shop.
What is the latest and greatest with sheyegirl?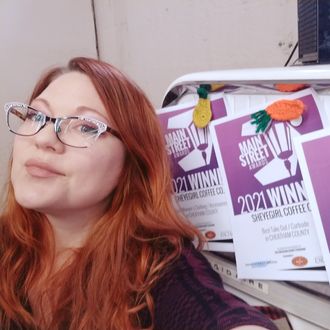 Main Street Awards 2021 Sheyegirl Coffee Co WINS Best Coffee Shop 2 years in a row,  Best Women's Clothing and Best Curbside/Takeout! Finalists for Best Specialty Gift/Home Decor, Best Desserts and Best Antique Store.
Sheyegirl Coffee Co is a retro vibed coffee shop that specializes in making classic coffee and tea drinks the old school, all natural and organic way. We make all of our drinks using our own blends of organic/fair trade certified coffee and espresso. We handcraft your lattes, coffee and tea drinks using only all natural and organic ingredients. We have delicious pastries available and free wifi. This is the ultimate chill spot, but you can also browse and purchase one of a kind vintage merchandise . Check our events page for our boutique events such as "Chill Sundays" and "Vintage Movie Nights!" This is the perfect place to enjoy a cup of joy, get some work done or just to escape the crazy world for a bit. "This isn't just a coffee shop. It's an experience!" 
 
Sheyenne Rivers aka "Sheyegirl" is a woman who wears many hats. She is an accomplished Singer/Songwriter, Actress, Entrepreneur, Humanitarian and huge Animal Advocate. It is her knowledge of, intense love and need for the perfect cup of coffee in the mornings that led her to create her own brand. The Original Sheye Roast was chosen by Sheyegirl to be as bold, strong and graceful as herself. The three things Sheyegirl believes in are Peace, Love & Coffee.  
Come by and get a cup of coffee made by Sheyegirl herself at the SHEYEGIRL COFFEE CO. location at 201 N. Main St. Ashland City, TN 37015.
Featured in The tennesean